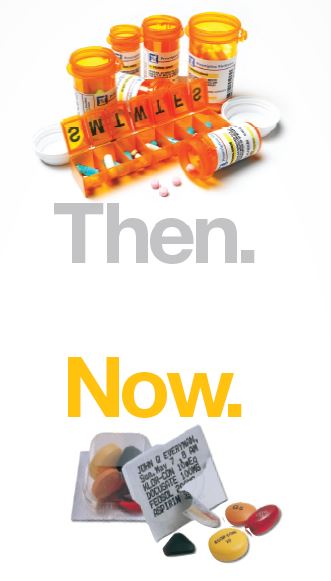 We recently added a new offering for our pharmaceutical customers, Medicine-On-Time.
Medicine-On-Time is a prescription management system that makes life easier for those taking multiple prescriptions. With Medicine-On-Time, multiple prescriptions for a single person are pre-sorted and loaded into individual packages labeled with that person's name, the prescription information, and the date each package's contents should be taken.
The goal of the Medicine-On-Time system is to alleviate difficulty or confusion in managing multiple prescriptions for a single person. The system eliminates the need for a person to sort their own prescriptions. Instead, they leave the pharmacy with their sorted and labeled packages ready for use.
We are really excited to be able to offer Medicine-On-Time to our customers. It's all about making prescription management easier and safer. This can make a big difference in the daily lives of those with multiple prescriptions.
To talk to us about Medicine-On-Time, call (518) 885-7330 or stop in and ask!